UK Free Origins Mega-Mushroom Treatment Lotion 30ml Deluxe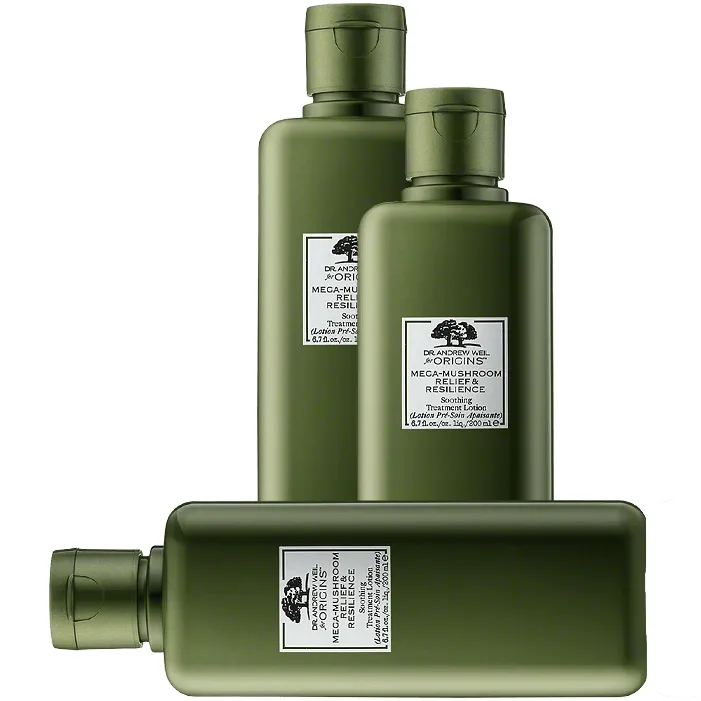 This watery lotion, now with 10x more Reishi Mushroom, is the ideal first layer of hydration, helping to noticeably relax skin and diminish the appearance of pores. Makes preparations for various skincare and cosmetic products. Enhances the integrity of your skin's barrier.
It moisturizes and visibly calms the skin, as well as repairing and protecting it. The lightweight texture absorbs quickly, and the innovative composition aids in skin restoration by visibly calming dry, red, and irritated skin. It protects by improving the skin's barrier, while Adaptogenic Licorice Root helps stimulate skin's natural defenses against external aggressors that might cause early indications of aging in new technologies.